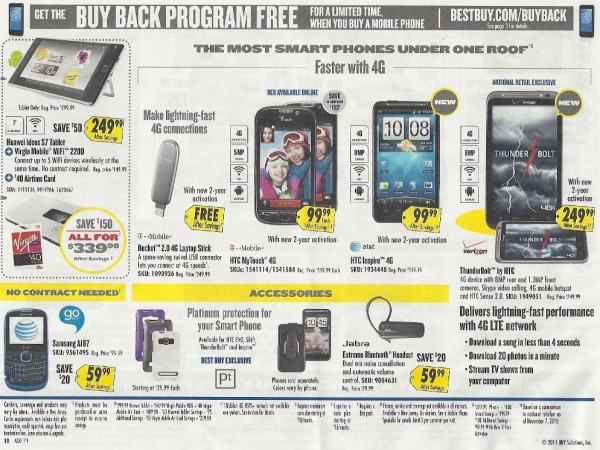 This Sunday's entire Best Buy ad is floating around the interwebs and hasn't changed at all since we showed it to you late last week. The HTC Thunderbolt is still listed at $249 on contract, $749 off, and without a firm release date.  The Motorola XOOM on the other hand is still showing at $799 with a 2/24 date which Sanjay Jha confirmed on Wednesday, so again, no surprise there.  The funny thing is the fact that those awful spelling errors (activative!) are still included.  They've had 2 weeks to update this thing, but decided it wasn't worth the effort I guess.
Oh, we're still expecting the pre-order to start on the 20th.  
And if for some reason you need the entire ad, you can download it here.
Cheers Dave, ckeegan and Evilmunkeh!