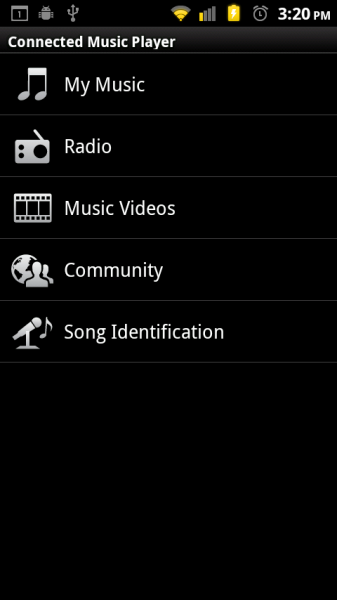 A new music player from Motorola made it's way onto XDA this weekend courtesy of member phoezies, that we're super excited about.  While we're still not sure exactly where it came from, it's possible that it came from either the new Blur found on the BIONIC, but is more likely from the CLIQ 2.  Talk about the ultimate media player though.  Not only does it control your entire music library, it also has FM radio and SHOUTcast capabilities, lets you play videos and search YouTube, brings TuneWiki into the fun, and even lets you identify songs using SoundHound.  Highly recommended.  
Download:  Motorola Music Player 1.0.179.apk
To install, download the file from above to your phone, tap on it when it's finished, and install.
Cheers Steve!