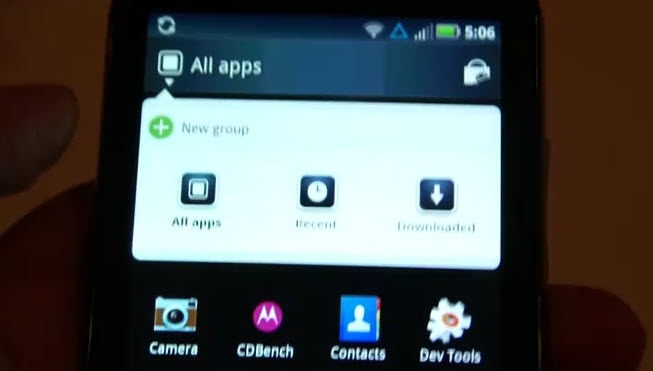 Our buddies over at MyDroidWorld got a hold of something that should excite all of the DROID X readers in the world.  Who's ready for Gingerbread (Android 2.3) with the brand new version of Blur that we showed you all at CES?  I know, I know, you all hate MotoBlur.  But try your hardest to at least attempt to trust me when I say that the new version that was featured on the DROID BIONIC, was actually not bad.  It no longer looks like it was made for toddlers, has some really nice new shortcuts within apps/menus, and will likely be a strong competitor with HTC's Sense for best skin.
We've dropped our BIONIC video walk-through below to give you some live action of the new Blur, but be sure to follow that up with the gallery directly after to see actual Gingerbread DX shots.  And now we'll all attempt to wait patiently for MDW to release a build to rooted users.    
Via
:
MyDroidWorld
______________________
Some of our best videos.