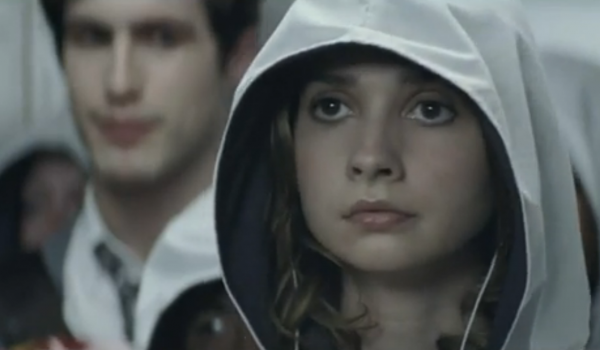 Motorola just sent us a 15-second teaser for their upcoming Super Bowl XLV ad and as expected, aims right at Apple and the Macintosh spot they ran in 1984.  Filled with white earbuds and emotionless hoodied crowds, only one man stands out and he obviously happens to be holding a XOOM symbolizing a tablet to create a better world – and a new day with optimism, openness, freedom and empowerment.  

And here is the 1984 Macintosh ad to help you understand what Motorola is hinting at.  I'm not sure we really need to say it, do we?

The full 60 second version of the ad will show during the 2nd quarter of the game.