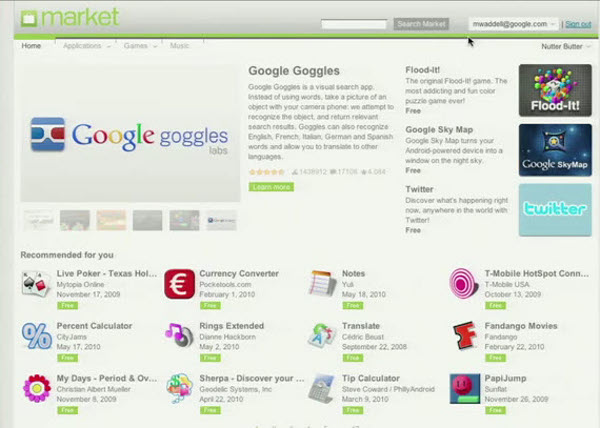 We saw a glimpse of a browser-based Android Market last May, but according to new rumor from our friends over at Android and Me, tomorrow could be the day we see it go live for everyone.  Well, we're hoping that it is at least announced so that we can start marking our calendars for a release.
If you aren't familiar with this concept, you'll want to check out the video we have after the break from last year's Google I/O which featured full demos of this market in action along with a music service that could be bundled into tomorrow's announcements.  The new market will allow you to install free or purchased apps from your browser and have them installed directly on your phone wirelessly.  Unlike some other mobile operating systems, you won't need a cable to make this happen.  The music service, if made available, will likely just be a part of the market.  
New Android Market:
New Google Music service:
To see the new browser-based market in action, skip to the 1:30 mark of this video.
Source:  Android and Me