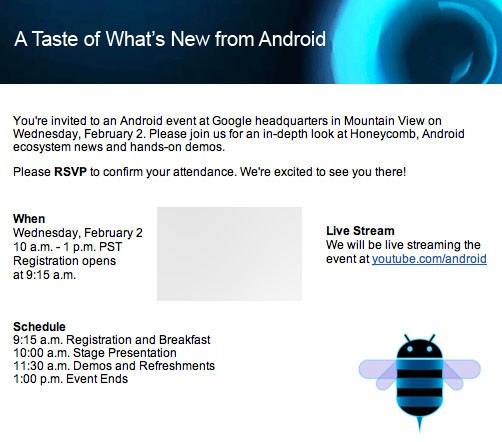 If you were unimpressed with the preview SDK for Honeycomb that Google released this week, then try your best to look past it and on to February 2 where they will officially unveil Android 3.0 to the world.  An event has been announced that will include an "in-depth" look at Honeycomb plus other ecosystem news and some hands-on time for those in attendance.
The great news, is that you can all watch it as well at:  http://www.youtube.com/android
To hold you over until then, be sure to check out our 52-picture gallery of it.
Via:  Engadget