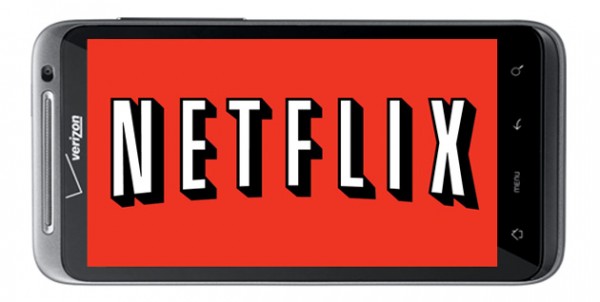 The Netflix app has been in the works on Android for what seems like an eternity, but according to a Qualcomm rep we may actually be closer to a release than most of us had expected.  Our buddy Taylor over at Android and Me had the opportunity to hit up one of the processor gurus while at CES and the topic of Netflix came up.  This insider mentioned that Qualcomm is pushing to have the app released on their phones running Snapdragon processors first because of their sophisticated security measures…
"We have been working with Netflix to bring their service for the first time to Android phones. Because of our ability to have very sophisticated SecureMSM and all kinds of layers of security we have been able to get Netflix approval. We meet all of the very stringent security requirements of the studios and we have been working with an OEM to have Netflix come pre-loaded."
Since we had seen the app running on an LG Revolution which has a Snapdragon processor, we could see the app in a matter of weeks.  Why so soon?  Well because the HTC Thunderbolt is also a Snapdragon phone and should be here some time in February.
Who's ready for 4G LTE streamed movies?
Source:  Android and Me
______________________
Some of our best videos.