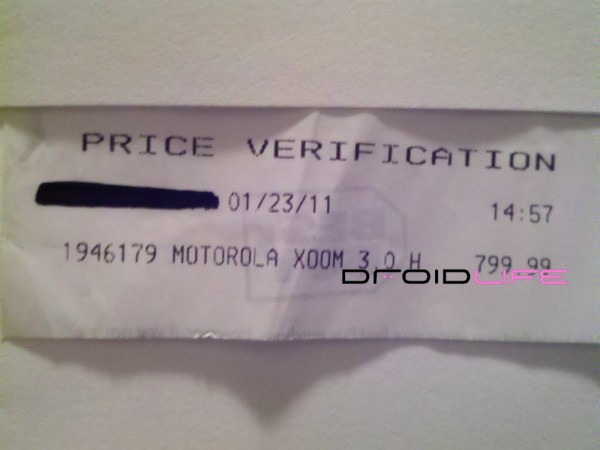 I may have to stop posting until I get some actual good news, but wanted to keep you all up-to-date on this Motorola XOOM pricing situation.  We original heard from our sources that it would land on Verizon at $799 and then today we saw a lower $699 price appear at Best Buy.  Well, as always, we dug deeper and hit up our friends at BB who ran a price verification on the XOOM.  The results?  It looks like we're back at $799 for now.
We'll just continue to assume hope that this price won't make launch day and that we'll see it with a rebate or lower contract price.  You have all weighed in with your thoughts on this device, so we'll try not to fuel the fire too much more, unless of course you want to see the chart we made comparing the XOOM to the iPad.  It's been a big hit with the other team. (Lighten up, people!)
Cheers that dude!
______________________
Some of our best videos.