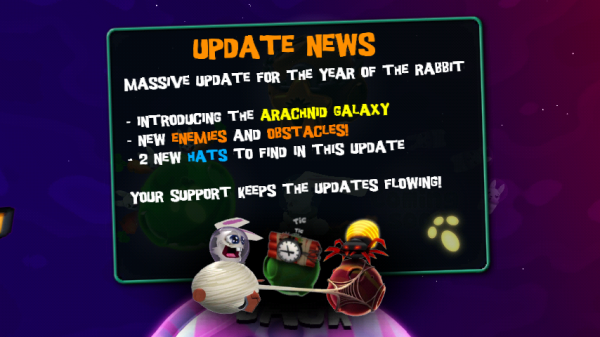 Rocket Bunnies was already one of our all time favorite games, but after hearing from the guys over at Defiant Development that the new update doubled the number of levels, added new enemies and obstacles, and more collectible hats, we were even more in love.  Apparently RB is now on over 400,000 Android handsets, so to give back to the community, they decided to drop this massive update.  It's a fantastic game that is as addicting as any out there.
If you haven't seen Rocket Bunnies before, check out the video preview after the break.  
And a cheers to @aczm1988 for the tip yesterday!