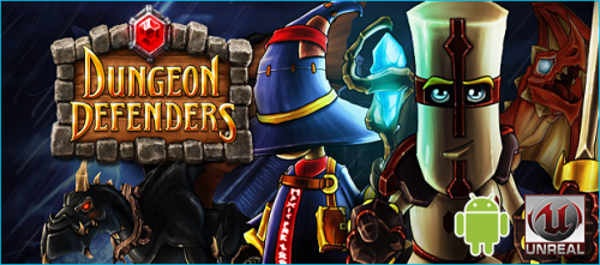 Dungeon Defenders, the first Unreal Engine game for Android was released yesterday, but the minimum requirements left the game essentially unplayable for those with an original Motorola Droid.  Your device needs 512MB of RAM or at least 256MB free at run-time and since the D1 only has 256MB total, this was the issue we needed to overcome.  Thankfully, the Android community is made up of amazing people and there is now a set of instructions that will get your OG on track to dominating this fantastic new game.
First step is to root your original Droid.  While I have yet to try it myself, I've heard that these instructions will still root FRG83D and will be trying it once my OG charges up fully.  This post will be updated with my results.
After rooting, you'll need to head over to the Dungeon Defenders Forums and check out the rest of the details and instructions.  You'll need a ROM with a kernel that supports "swap space" plus an app called Swapper2 and you'll be playing in no time.
You should be warned though, that using Swapper2 overworks the hell out of your SD card and will shorten its lifespan, so proceed with caution.
Cheers Daniel!