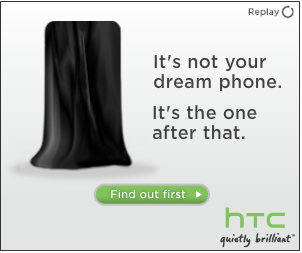 We first reported the name "Thunderbolt" as a possibility for the new HTC 4G LTE device that many have been dubbing the Incredible HD and after seeing a link from some new HTC ads, we're pretty sure that's the name you'll get when this puppy is unveiled next week.  The ad above was taking users to which clearly states the word "Thunderbolt" and more than likely will end up being "Thunderbolt 4G" a la the EVO 4G.  The name seems a little gimmicky, but who am I to judge smartphone names?
Via:  Android Central
______________________
Some of our best videos.