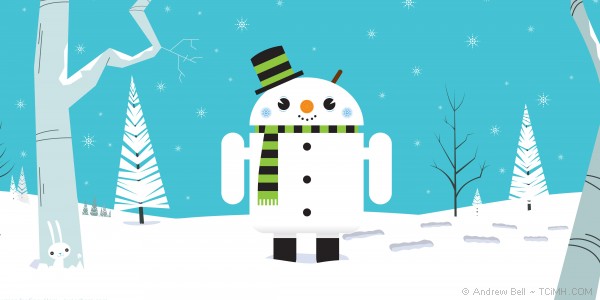 Andrew Bell is an artist that has done some amazingly fun stuff for the Android brand, so when we see him pump out a new holiday wallpaper, we have to let people know.  This is our final attempt at getting everyone in the X-mas spirit!  The wallpaper can be resized to fit on your phone, desktop, and just about any other electronic device you own.
Head to Andrew's site to get yours now.
Merry X-mas Eve everyone!
Cheers JayKay!