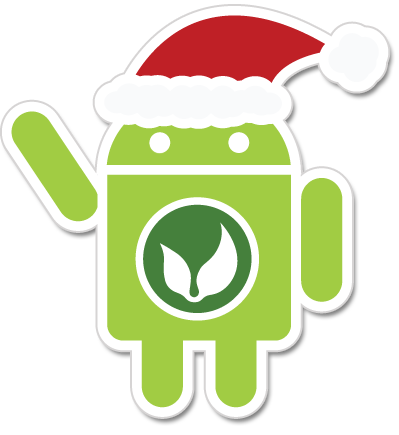 OpenFeint just dropped a whole bunch of awesomeness on you in time for a long X-mas weekend with crazy in-laws and bad sweaters.  After today's batch of 11 games hits the market, the total from them will have reached 158 which is pretty remarkable.  Of the 11 you'll see today, we have some big time players like Mega Jump, Finger Phyiscs and FaceFighter Gold which were all hits over on the enemy side and have now made their way to the soon-to-be winning side.
Full list after the break, plus an X-mas giveway from OpenFeint.  
Aliens require Brains – Humble Gaming Ltd – $0.99
Astraware Casino – Astraware – $0.99
Can Knockdown – Infinite Dreams Inc – Free
FaceFighter Gold – Appy Entertainment – $1.99
Finger Physics – PressOK Entertainment – $0.99
Galaxy NGC3D – HyperBees Ltd – $0.99
Impossible Level Game – HyperBees Ltd – $1.49
Letter Rip! – Anthrological – Free
Mega Jump – Get Set Games – Free
Sky Force Reloaded – Infinite Dreams Inc – $1.50
Super Drill Panic – OrangePixel – $1.36
Solid list right?  A whole lot of "free" on there that should allow you to easily kill off the rest of 2010.
Giveaway info: (from OpenFeint)
Any Android user who downloads one of these games and turns on OpenFeint will be automatically entered into our Ho-Ho-Holiday giveaway. We're giving away a $50 gift card on Thursday, a $75 gift card on Friday, and a Barnes & Noble Nook Color (soon to be updated with Android). Games can be found in our Game Spotlight app.
Oh, there is a $.99 Mega Jump on the market, but it's just some random livewallpaper.  Ignore it.  The game is free.
Have fun!