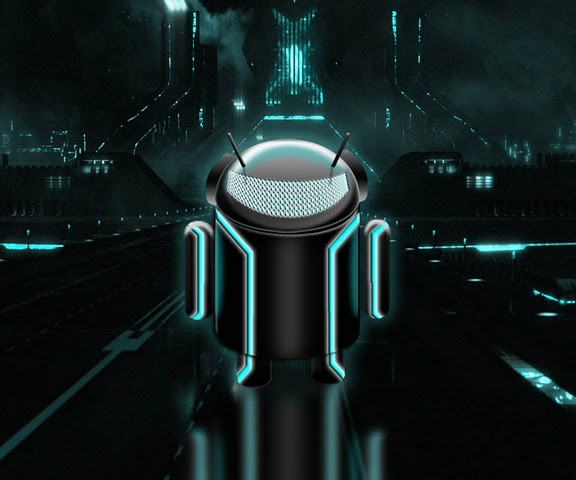 Since TRON opened to mass audiences this weekend, we thought we'd celebrate it with a theme for anyone running RubiX 1.9.0 on their Droid X.  I'm a little surprised that it only pulled in $43M in its opening weekend, but we're still down to have some fun with it.  So, themer extraodinaire RoLa put this theme together and as always, left little untouched.  
Download:  TronX1.0.zip | Wallpapers | Icon Pack
Instructions:
*Droid X running RubiX Focused 1.9.0 only!
1.  Download the TronX1.0.zip from above and drop it on your SD card.
2.  You need to run Koush's Bootstrap Recovery.
3.  Open the DX Bootstrap and "boostrap" the recovery.
4.  When that finishes, "reboot recovery."
5.  Once your phone boots to Clockwork Recovery, scroll down to "backup and restore."
6.  Choose "backup" to make a clean backup of your phone.
7.  When that finishes choose "install zip from SD card."
8.  Then "choose zip from SD card" and find the TronX1.0.zip , select it and hit "yes."
9.   Your phone will apply the theme.  When it finishes, reboot and enjoy!
Support thread can be found here.  Apex users will want to pay attention to this thread.
Cheers Javonte!