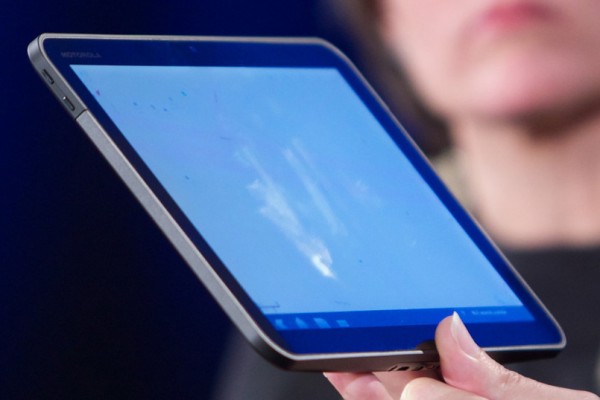 On Monday night, Andy Rubin surprised all of us when he pulled out a Motorola prototype tablet running Honeycomb (Android 3.0) and a dual-core NVIDIA processor that we're pretty sure is the Motorola Everest (Stingray/Droid Tablet).  This would be the 10″ tablet that will be everywhere at CES in January and hopefully on store shelves by February or March.  You can watch video of it in action at this post, but we wanted to make sure you saw this crystal clear shots of it as well.  
A few things we've gathered from these shots:
A back camera with what looks to be a dual-LED flash.
A centered front-facing camera.
A volume rocker switch on the side.
Absence of home, search, back and menu keys, but we already knew that.
It's unbelievably thin.
Seriously, that tablet is so thin.  I think Motorola just turned a 10″ tablet into a one-handed device.  Win.
Via:  Android and Me, All Things D