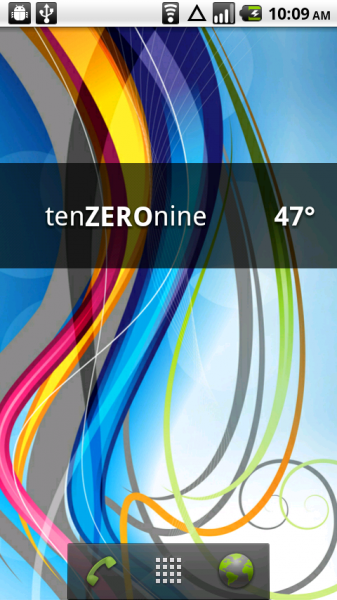 If you weren't into the Gingerbread Launcher that we posted this morning because you are like most of us and  can't live without LauncherPro, then we wanted to post these Gingerbread icons up to at least give you the look without losing all of the greatness that is LP.  Big thanks to mrl09 for posting these up!  
Browser:

Phone:

Dock: (Short and Long versions)


(Cheers Brian for the long versions!)
Launcher:

Wallpaper:  (Cheers Tato!)
Widgets (for those asking):  Clockr Evolution and Minimal Weather Widget.
Instructions (for those new to LP):
1.  Long press on the images and "Save Image" for each one.  This will save them to your SD card.
2.  After that, with LauncherPro as you launcher, press Settings>Preferences>Appearance Settings.
3.  Tap on Dock Background>Custom and select the dock icon you downloaded from above.
4.  For the icons, long press on the icons, Change shortcut>Applications>Browser/Phone.
5.  Then Custom Icon and choose the icons you downloaded from above.
6.  For the launcher, long press choose Change shortcut>App drawer and custom icon.
7.  Enjoy!
To save those files, simply long press on them and "Save image".
Everyone knows how to use LP icons I'm hoping?