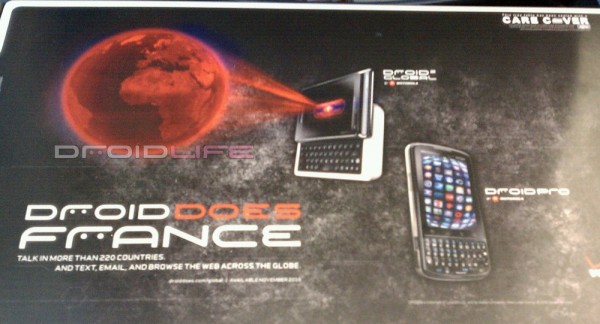 I'm not exactly sure where this ad  came from, but you can see that the new print ad campaign for the Droid 2 Global and Droid Pro is in full swing.  "DROID does France" is the latest in a string of global inspired ads hoping to help Android grab the spotlight on the business front from some of the other global smartphones currently on the market.  It would have been nice to see these devices on the small screen, but you can guess that the budget for Droid phones ran out back with the Droid X and the huge campaign attached to it.
Make sure to keep up with the rest of our Droid Appearances!
Cheers Droid Life app tipster!