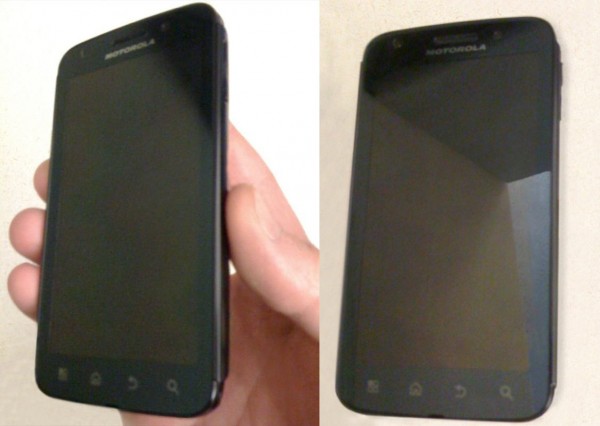 Is that the Motorola Olympus?  According to a tipster on the loose with photos it is.
The device looks big, bold and beautiful and about what we expected one of the first Tegra 2 devices to look like.  It's sporting what appears to be a pretty large screen (bigger than 3.7″), possibly a front facing camera, soft keys, and even a weird jagged edge around the outside.  Or is that sneaky case to help disguise it?  But damn, that screen just gets bigger the more you stare at it.
You guys have fun with it!  Is this your next device even if it goes straight to AT&T?
Via:  Engadget