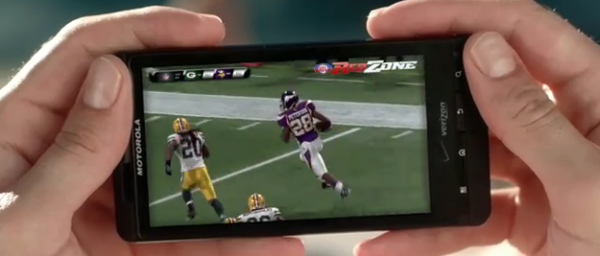 The NFL Network and RedZone were free last weekend if you had an NFL Mobile supported device and Verizon wants to make sure you still know about it by using beautiful women.  In their new commercial, some sorry s.o.b. just can't get enough NFL action on his Droid X and chooses that over his chick.  In fact, he's so obsessed that she turns into Adrian Peterson.  Clever!  
http://www.youtube.com/watch?v=QYFmbWzIsxo
______________________
Some of our best videos.