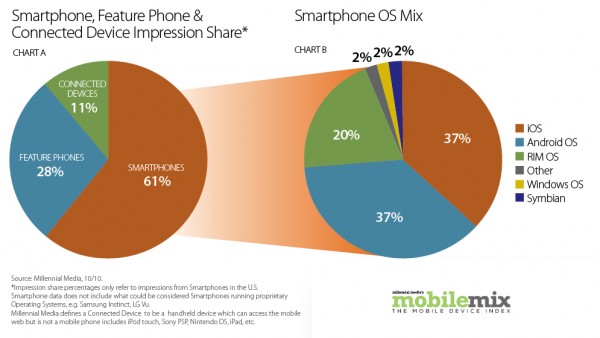 In last month's Mobile Mix report, Android eclipsed iOS in ad revenue for the first time.  In this month's report, it jumped 8% to match iOS as the top mobile phone OS.  As you'll see in the chart above, both came in at 37% giving us a great representation of the behemoth that Android has become.  I'm not sure that a year ago, anyone in the industry would have predicted such a turn around.  It's pretty amazing to see it jump up to numbers like this in what seems like no time at all.  
Some other highlights from the report: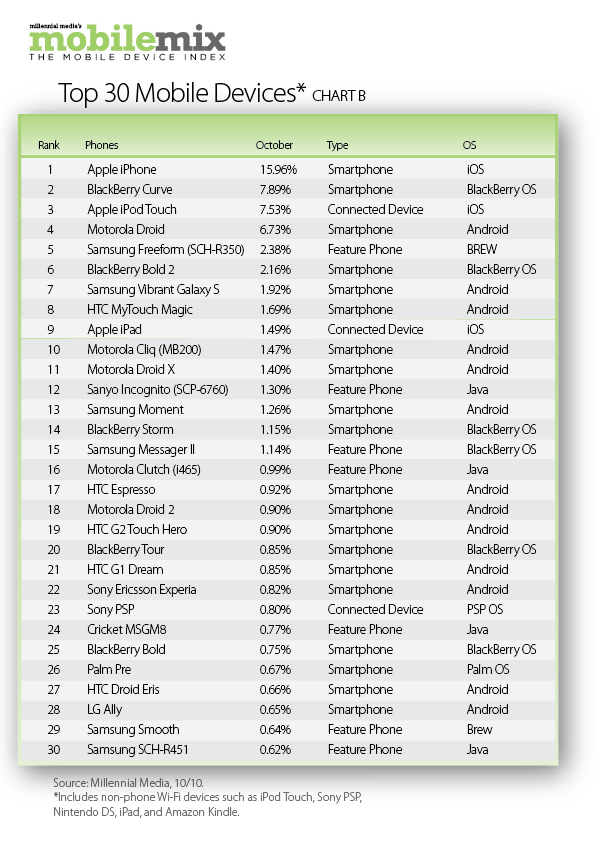 We have 4 DROID branded phones in the top 30 mobile devices list.
Motorola is now #3 for manufacturers.
Android is still #2 for smartphone sales.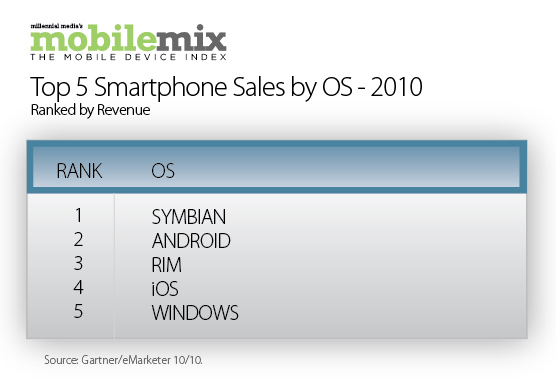 Feel free to check out the rest of the report here.
Thoughts?  Talk about some big news for Android, right?