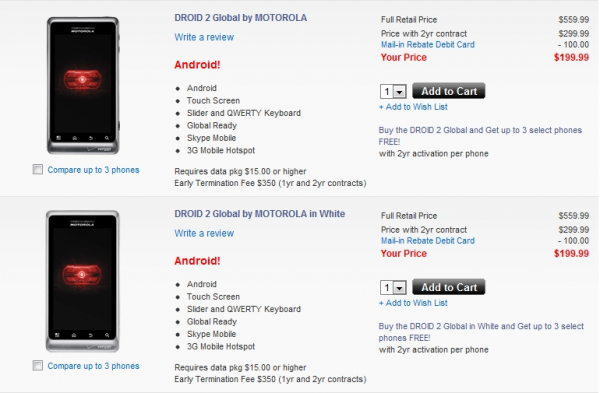 Verizon still hasn't actually announced the Droid 2 Global, but you can order it now online along with the Droid Pro.  The D2 Global can be had for $199 after mail-in-rebate and the Pro for $179 which will help you get your global roaming groove on before the phones hit stores.  The D2 Global as we told you will come in "Dark Sapphire" or "Winter White" and the Droid Pro is there to replace your Blackberry should you still be sporting one.  Droid franchise for the win?
I've already heard from a number of you that pre-ordered, but want to know what the rest of your plans are.  Anyone else buy one?
Buy them here.
Cheers Jorge, Henry, Jack, Gabby and Gordon!