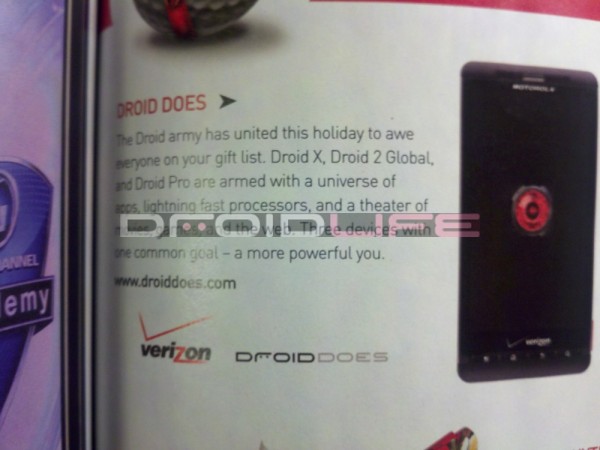 Still unannounced, the Droid 2 Global makes yet another appearance only this time in an actual magazine.  As you can see from the shot above, the D2 Global is mentioned alongside the Droid X and Droid Pro as the leaders of the "DROID" brand going into the holiday season.  
What I find interesting is the lack of an Incredible mention.  We've seen various discounts arriving for the DI and rumors of an HD follow-up lead us to believe this phone is nearing an "end of life" designation.  We're fine with this, just announce the Incredible HD already so we can move on.
If you'd like to know all there is to know about the D2 Global, we've definitely got you covered.
Cheers Droid Life app tipster!