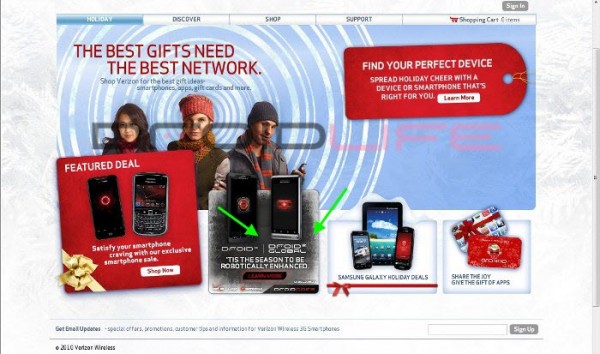 It's time for Verizon to just announce this phone already.  We just brought you a Droid 2 Global spec sheet showing color options and a comparison to the rest of the family, the price of the original Droid 2 dropped, and now we have this.  The "Holiday Gift Ideas" page  from Big Red showing as plain as day, that the D2 Global is ready for release.
Oh and the Samsung Continuum also made an appearance.
Press release coming tomorrow morning?  Tuesdays are always good days for big news, right?
Cheers Mike!