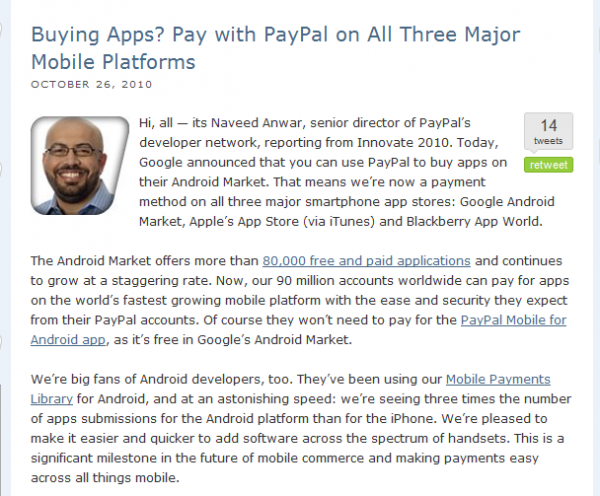 According to PayPal, Google has already announced support for their payment system into Android and they wanted to make sure you all knew about it through their blog.  Well, for a few minutes anyway.  The post which went up yesterday was pulled, but not fast enough as Google Cache continues to work wonders after all these years and still displays the little gaffe of a post.
We're not surprised at the arrival nor are we at the mis-posting of another article on another tech site.  And no, Google has not actually announced PayPal as a payment option yet, but we figure that it's coming any day now.
Via:  TechCrunch
______________________
Some of our best videos.