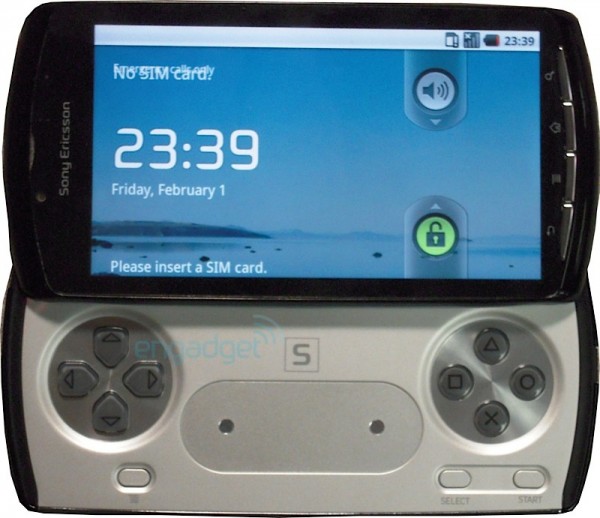 When the gallery of pictures went up on Engadget last night for the Playstation phone, our inbox blew up with excited emails!  Apparently we have some gamers in the crowd that were more than excited to see this device appear to be real and headed for store shelves possibly by X-mas, but will more than likely show up a at CES in January.  The phone has all of the specs to compete with the best of them and might even have its own gaming market.  This PSP has the same configuration of buttons you'd see on the non-phone PSP only it'll pack some power and Android.  
Here are some of the rumored specs:
Runs Android 3.0
Sports a 1GHz processor
Screen size from 3.7 to 4.1 inches
512MB of RAM
1GB of ROM
microSD support
Special Sony Marketplace for games
Ready for this?
Source:  Engadget