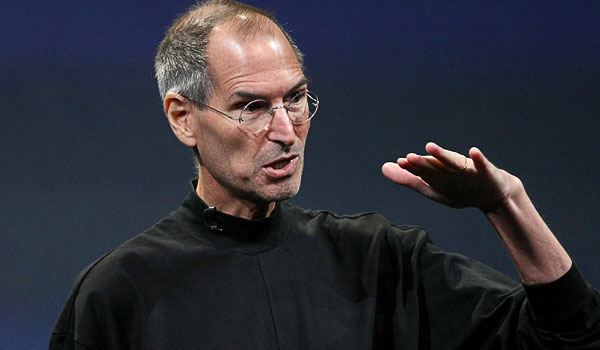 We had been waiting for this latest Steve Jobs vs. Android rant to sort of shake out before diving into it and damn are we glad we did.  If you have no idea what we're talking about, here is the short run down.  Jobs, during an earnings call yesterday, went off for a good 5 minutes (seriously, went OFF) on all sorts of topics, including RIM and 7-inch tablets, but as you may have guessed, Android was the main target.  He mad sure to point out through his alien logic that Android isn't really open, is too fragmented, and that he can't stand the fact that manufacturers won't report how many Android devices they are shipping.  You can taste the frustration in his stuttering and it's amazing.
Full 5 minute rant after the jump plus a couple of responses.  
Are you speechless after listening to that?  Don't hold back the laughter for too long as the onslaught begins shortly after the call, lead by none other than Android master Andy Rubin, who tweeted this…
Not open eh, Steve?  The idea that custom manufacturer skins and different versions of the OS make this not an open platform is a mind trick that only fools would fall for and Rubin's tweet perfectly points this out.  (+1)
To add to the hilarity of the speech, Jobs also managed to specifically point out TweetDeck's recent report on user statistics (1:40 mark) which mention the various versions of Android and the hundreds of devices it dealt with.  Of course he attempted to turn this into a negative, which TweetDeck's CEO quickly responded to… (+2)
And to add to the awesomeness, Dodsworth went on to make it crystal clear that they only had 2 developers working on their Android product.  Yep, 2 developers were able to pump out one of the most polished Twitter clients to date that works on every single Android version available.  So much for fragmentation as an issue?  (+3)
There is so much more too this including further rants on Google telling tablet manufacturers to not use Froyo and how 7-inch devices won't make it, but the guy isn't worth that much more of our time.
I'm sure this battle is far from over.  Thoughts!