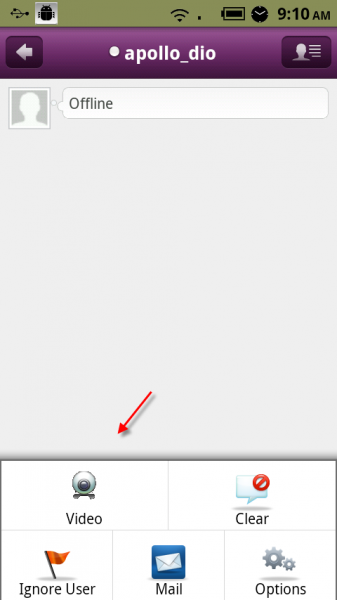 We weren't really expecting Yahoo IM video chat to come out for while, but our friends over at XDA Forums managed to find it deep inside the leaked myTouch ROM that's floating around in the wild.  The app apparently works well over both 3G, 4G and wi-fi as long as your phone has a front-facing camera to support video calling.  Early feedback also suggests that phone-to-phone and phone-to-PC video calls are working, but not for those of you with a Mac.  
To get this bad boy up and working, install both application files below:
*The video add-on will NOT work with the market version of Yahoo IM.  You need to use the version below.
Download:  Yahoo_im.apk
Download:  Yahoo_ imvideo.apk
Any of our EVO or Epic readers had a chance to play with this yet?
Source:  XDA Forums
Cheers to everyone who sent this in!