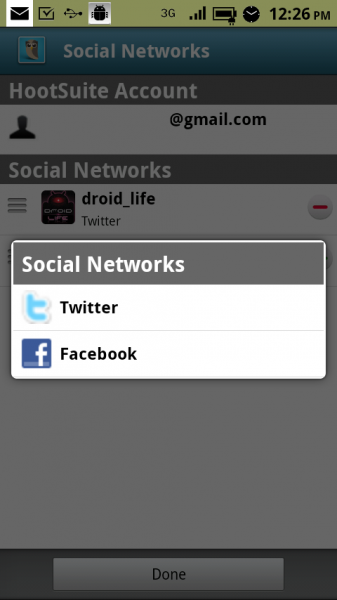 Hootsuite, one of our all time favorite Twitter apps recently became free, but out of no where today, they announced that Facebook accounts are now supported.  It's about time, people!  I know this seems like something that should have been included all along, but Owls and Robots haven't always been friends…
There once was a time before owls and robots got along, but thankfully those days are well behind us. That's why HootSuite is so happy to release a bigger, better, Androidier version of the HootSuite Android mobile app.

The most exciting addition to HootSuite Android is the integration of Facebook.

Now Android users with the HootSuite app can add Facebook accounts right to their handsets, as well as import existing accounts and pages from the HootSuite web dashboard. It's all sorts of Facebook fun — you can "like," add comments, and schedule updates too.

That'll make you and your friends happier!
I've said this before, but for power users there really are only 2 players in the Android Twitter world and those are TweetDeck and Hootsuite.  And one added bonus to Hootsuite over Tweetdeck is the seamless transitioning between the browser version on your computer and the Android app.  When you login, it imports all of your accounts and settings, giving this a huge +1 in my book.
Which one are you using?
Via:  Hootsuite Blog