Sony announced a week ago that its movie and TV show streaming service called Crackle was ready for launch on Android, making it the first of its kind for the platform.  If you are new to Crackle, just know that it's essentially like any other streaming video service, asking that you pay a premium to watch full length movies or shows, but will also allow you to check out quick snippets for free.
In the market, you'll find the Crackle app plus a set of subscription apps priced for 1 month, 3 month and full year service.  Obviously the longer the term you buy, the better the deal you'll get, so be sure to check out the quality of the snippets and reliability of the streams before really forking out that cash.  
On an awesome note, you'll be happy to hear that the Android version came out well before the enemy version.  Yay to that!
Anyone using the service?  Thoughts on it?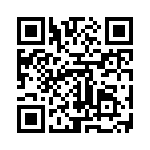 Download Link