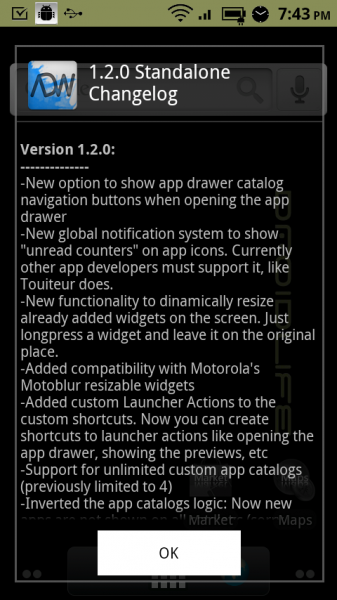 It's been a while since we've talked about ADW Launcher and I guess that's because it's been a while since this bad boy was updated.  ADW, which many consider to be the only competitor to LauncherPro is now on V1.2.0 and includes some nice new features like dynamic widget resizing, custom launcher actions, and support for unlimited app catalogs.  (Full change log can be found here.)  
AnderWeb has also released an app to sit alongside this new ADW called ADWNotifier which allows your device to retrieve GMAIL, SMS and Missed Calls notifications.  If that isn't enough detail, check out this post.
______________________
Some of our best videos.