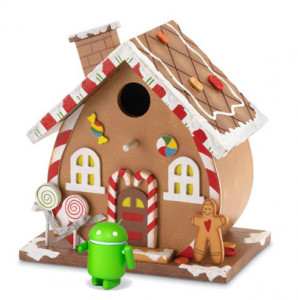 We've all sort of been expecting to see Gingerbread some time before the end of the year, at least on the Nexus One and the latest rumor suggests that the SDK for it might be out by next week.  For those not familiar with Gingerbread, this is the version of Android that is supposed to have some major UI changes which we're hoping  forces manufacturers to stop slapping their own custom skins over the top.  If the SDK does indeed sneak out next week, we'll be able to see exactly what this new beauty looks like through an emulator.  This is big, people and means it could be ready for device deployment in the very near future.
Still no word on the version number and could be 2.5 or 3.0, but will all be cleared up with the SDK.
Who's ready to bake some Gingerbread?
Via:  Android Police