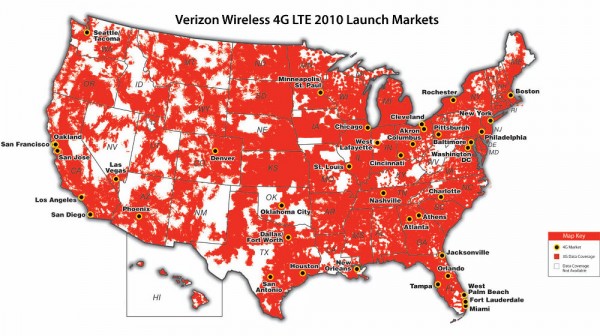 (Click map for fullversion.)
For those not wanting to sift through the long list of 4G LTE launch cities, then simply click on the map above and look for your city.  It should be noted that Detroit is missing, but Verizon clarified during today's conference that it will be included and that they are just working out some  final bugs.  Personally I'm disappointed to see a tech savvy city like Portland missing, but at least our airport will have the coverage.
On a related note, we aren't expecting any major 4G LTE devices to be used in these cities until 2011, but Verizon does plan to showcase a half dozen smartphones and tablets at January's CES.  No Incredible HD this year people.
Cheers  @DigitalDaggers!