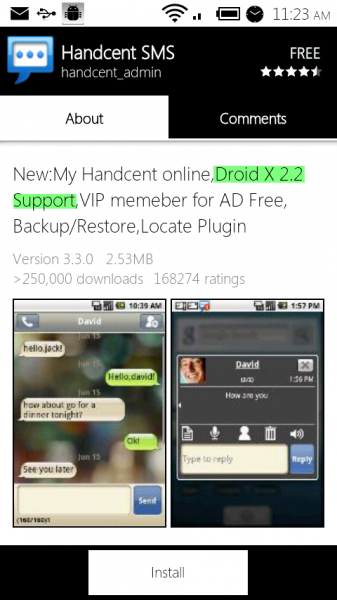 Apparently Handcent has already figured out a way to fix the text message issue that has plagued the Droid X since its Android 2.2 update.  The newest version 3.3.0 just hit the market in the last couple of hours and has "Droid X 2.2 Support."   A couple of readers have already said that this fixes the 4-hour time gap that was plaguing many of you, but we want to hear from everyone.
New Handcent update fix your DX text message issues?
Cheers @antroyd!
______________________
Some of our best videos.