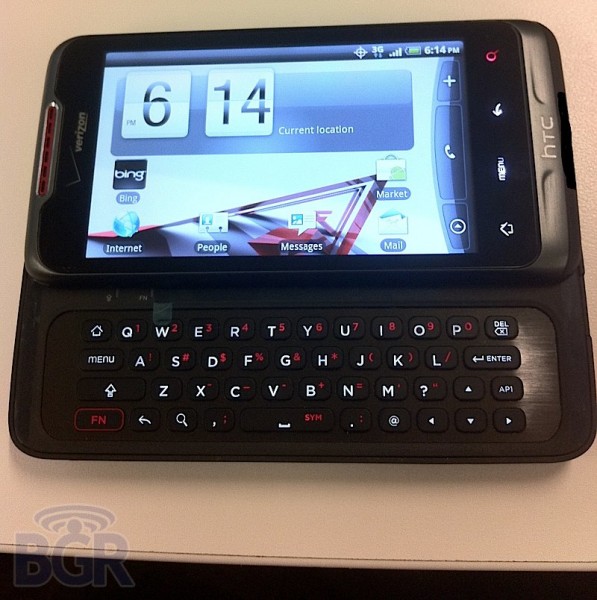 The device we know as the HTC Lexikon (ADR6325) just made a huge appearance over at BGR. The device is meeting all of the specs that we figured it would, but now sports a very Droid-esque appearance and what looks to be a fantastic physical keyboard.  Let's also not forget though that it's a global beast (SIM card included), has a 5MP camera, runs Android 2.2 and more than likely the new Sense.
Oh…yes that shot above does say BING.  Maybe this won't be the next Droid?  How could any Droid survive without the Google Apps suite?
After seeing our Droid 2 Global exclusive pictures and now this new HTC device, you've got to be excited for the holiday season.  Verizon again "ftw."    Gallery after the break.  
Who wants one?
Source
:
BGR