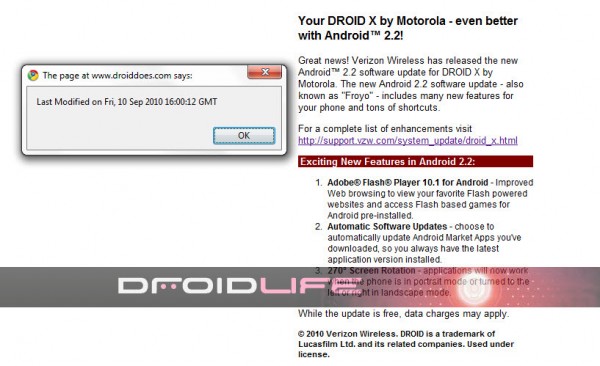 A semi-hidden document was just sent to us from Verizon's droiddoes.com site and shows the makings of a Droid X 2.2 update in the works.  While no dates are given, this is the first time we've seen an Android 2.2 document/mention which even included a few Froyo details for the DX.  It's an odd page though, and simply references the support page that would normally feature updates including PDFs.
This page was created on 9/10 which would lead us to believe that an update could be just around the corner.  Of course we're not holding our breath, crossing our fingers or anything that would require effort while waiting for this to actually happen, but it's at least something.
Can anyone else find the page? 🙂
Cheers cmpx!