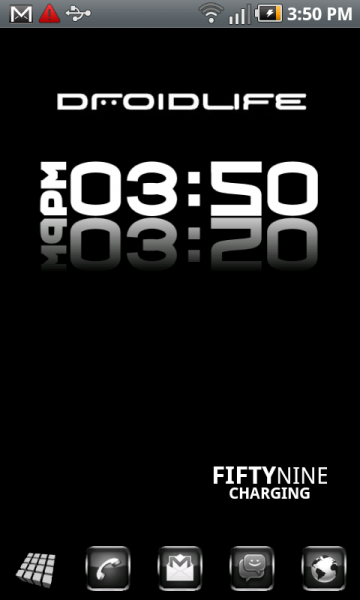 If you are into LauncherPro and custom icons as much as the staff is here at Droid Life, then you'll be pleased to hear that our very own Ludacrosse05 has been putting in some time over the last few days to custom color some of the top icon packs out in the wild.  We're talking about the icon sets that Lekky, Manup, and Garemlin made famous and now thanks to Luda, are available in a variety of colors to match your theme.  I've pictured a couple black and white versions above, but just know that you can get these in green, blue, yellow, etc.  Oh he's also working on some docks, beautiful widget skins, and a ton of other stuff.
And stay tuned tomorrow for a bunch of DarkEdge themed icons…
Check out his dedicated LauncherPro Icon Pack thread at the Forums to download now!
And again, huge thanks to Lekky, Manup and Garemlin for their original work!