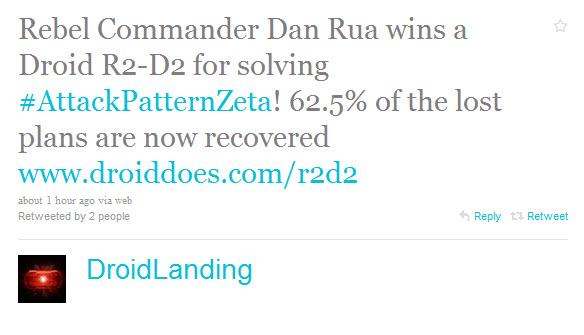 Another Droid Life Forum member wins a special edition R2-D2 Droid 2!
Congrats danrua (aka Dan Rua aka @danrua)!
Check out his post acknowledging the amazing group of people working so hard on this R2-D2 secret plans hunt here.  As we posted earlier, Dan unlocked the boot animation through a process I'm not sure I can even begin to explain.  Amazing work.
That's our second member to win one of the 8 devices available (Andrew Tarr was the first!).
Join our forums now to help the team unlock the last 3 sections!