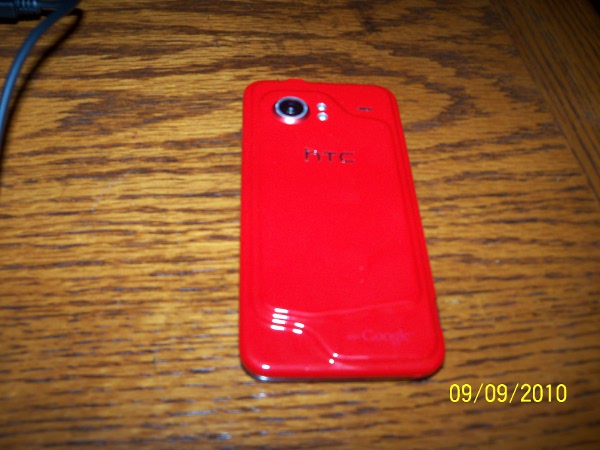 We were pretty sold on the white Droid Incredible looking about as sexy as a phone could possibly look, and then we saw this red version.  Talk about "Ferrari Red" or whatever HTC was preaching when this thing launched; they weren't kidding.
Remember you can pick up these red and white official HTC backs by handing the SKUs we've listed below to a Verizon rep.  Reports are coming in that they will set you back $24.99 which seems a little steep, but remember, EVO owners had to buy an entire new phone to get white.
White HTC Back: VZW6300DORW
Red HTC Back: VZW6300DORR
Two more pics after the jump!  
Thoughts on red?  Anyone pick one up yet?
Cheers Andrew!