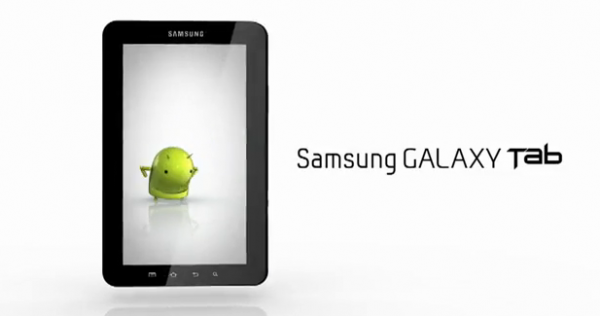 Current Android isn't meant for tablets?  But, but, there are so many out there running 2.1 and 2.2!  Google realizes this, and they are not supporting almost all of these devices.  In fact, any Android tablet running a current build has a pretty good chance of never being supported according to Hugo Barra, director of products for mobile at Google…
"…the way Android Market works is it's not going to be available on devices that don't allow applications to run correctly. Which devices do, and which don't will be unit specific, but Froyo is not optimised for use on tablets."

"If you want Android market on that platform, the apps just wouldn't run, [Froyo] is just not designed for that form factor. We want to make sure that we're going to create a application distribution mechanism for the Android market, to ensure our users have right experience."
And yes, Google is well aware that the Samsung Galaxy Tab (pictured above) is only running Android 2.2, but obviously made the cut or is simply considered a "phone" rather than a tablet.
So should we expect Gingerbread or Honeycomb to be something built specifically for tablets?  I'd sure put some money on it especially after seeing quotes from Samsung's head of mobile communications last week at their tablet launch.  If his word means anything, Honeycomb is the ticket.
Via:  TechRadar, Androinica
Cheers Wade!