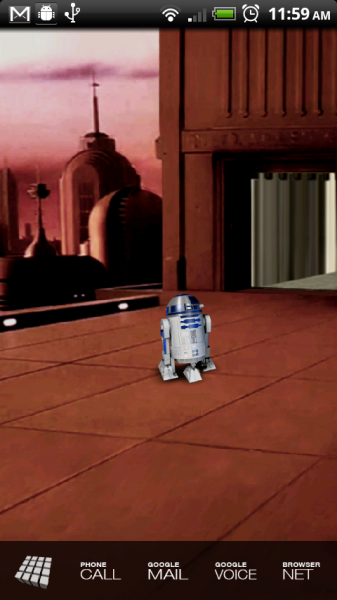 The boot animation for the special edition R2-D2 Droid 2 leaked last night and now the live wallpapers are out.  There are 4 of them in total and are almost all well worth at least a quick look.  There might not be any surprises left on this device by the time we see it at the end of September.  Oh well?
Video Action:
Wallpaper Pack:  r2d2wallpapers.zip
Individual Files: [Millenium Falcon]  [Lightspeed]  [R2D2]  [Spaceslug]
Install as you would any other .apk file.  Download it, tap on it, hit "Install."  Should work on any 2.1 and above Android phone.
Cheers Luda!
Via:  MyDroidWorld