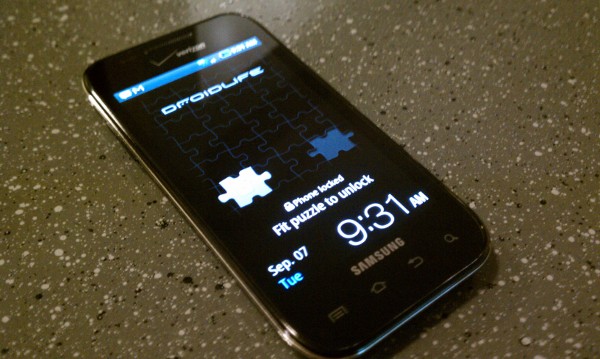 As the newest Android phone to land on Verizon, the Samsung Fascinate has to compete directly with the Droid franchise which as you may have expected, sparked our interest immediately.  There is something exciting about seeing the next batch of Android devices on their quest to not only drive this mobile OS, but to bring a level of competition that forces manufacturers to continue to innovate and push technological boundaries.  Did the Fascinate do all of those things? We'll find out.
Before you read the full review of the Samsung Fascinate, you may want to check out our unboxing video which gives a nice walkthrough of the device's exterior, plus a brief hands on with its TouchWiz custom UI.
The Good:
Screen:  How can you not instantly fall in love with a 4″ Super AMOLED screen?  It really does feel like the perfect screen size.  I still have yet to re-adjust my grip to reach the notification bar or top left corner for an app like I do almost hourly with my DX.  And you've got to love the weight of the device which you can almost 100% thank this super thin screen for.
Battery Life:  The battery life on Super AMOLED phones, especially the Galaxy S lineup is supposed to be horrendous, however, I actually found a good deal of life.  On Saturday night, I took to the town around 6:30PM, pounding Foursquare in a pub crawl, taking pictures, sending texts and making calls all the way up until 2AM and still woke up with 30% left on my charge.  Not bad right?
Gaming:  If you watched our unboxing video, you probably noticed the 60FPS during our Quadrant benchmark.  And let me just say that in an actual game, this phone performs that exact same way.  I put it through the works in both graphics heavy first person shooters and then simple animated games like Angry Birds and loved the performance.  The GPU on the Fascinate is unmatched.
Feel:  You can't help but love the feel of this device. It's ultra light, has an amazing screen and is incredibly thin.  The first time you pick it up, I guarantee you'll come away impressed at the design, feel in hand, and ease at which it slides in and out of a pocket.  No humps here folks.
Call Signal/Quality:  No issues with call or signal quality.  Phone gets plenty loud, works as expected on Verizon's rock solid network; new Fascinate owners should be able to avoid the antenna-gate category for sure.
The Not-so-Good:
TouchWiz:  Uggh.  If you thought Blur on the Droid X and 2 was laggy, wait until you get a minute with TouchWiz.  Overall it looks really pretty, has a bunch of flashy colors and live wallpapers, seems to function in a semi-intelligent way, and then you actually use it.  What's with the puzzle piece theme?  If this is going to compete with the manly Droid lineup, adding kid toys to your OS skin might not be the direction to go.  I also found that doing something as simple as setting a ringtone for a specific contact was quite the chore.
Android 2.1:  We thought about giving TouchWiz a break and blaming everything on Android 2.1, but that's not really fair.  However, having Android 2.1 on a phone launching weeks after phones have begun to launch with 2.2 is simply not OK.  What makes it even worse, is that Samsung has yet to give us any definitive timeframe as to when their Galaxy S lineup will receive an update to 2.2.
Software Package:  An Android phone not coming pre-loaded with the entire Google mobile app package is about as odd as Paris Hilton not spending monthly scheduled drug bust time in jail.  Bing?  Really?  It doesn't even include multi-touch in its map feature.  Spare me the competitors, just give me Google and life will be grand.
GPS:  Every GPS I've used on a phone since the Droid 1 has been pretty poor and the Fascinate falls right in line.  One tip that will save you some frustration though, is to make sure all of your location services are checked or the phone may never find you.  It's not the worst I've used, but it definitely struggles at times, even while connected to wi-fi and sitting on a non-enclosed deck.
ButtonsKeys:  The lock button on this phone is about enough to make me chuck it out the window.  I'm still trying to figure out why Samsung thought it would be intelligent to put this button on the side of the device.  Try locking your phone without hitting the volume rocker switch.  It's impossible.  The soft keys were also a little irritating at times.  Not only do they go to sleep in 1.5 seconds, but you are then left guessing as to where they might be on a completely black glass screen.
Camera:  This actually started out in the "Good" section and as I continued through the review, it had to be moved.  5MP?  Really?  The picture quality of shots taken with the camera aren't bad at all, but with the Incredible and Droid X both sporting 8MP beasts, you've got to come strong.
Look:  It actually does resemble an i*od Touch or i*hone 3GS quite a bit.  Bad news.
Camera Shots:
(right click, "open image in new tab")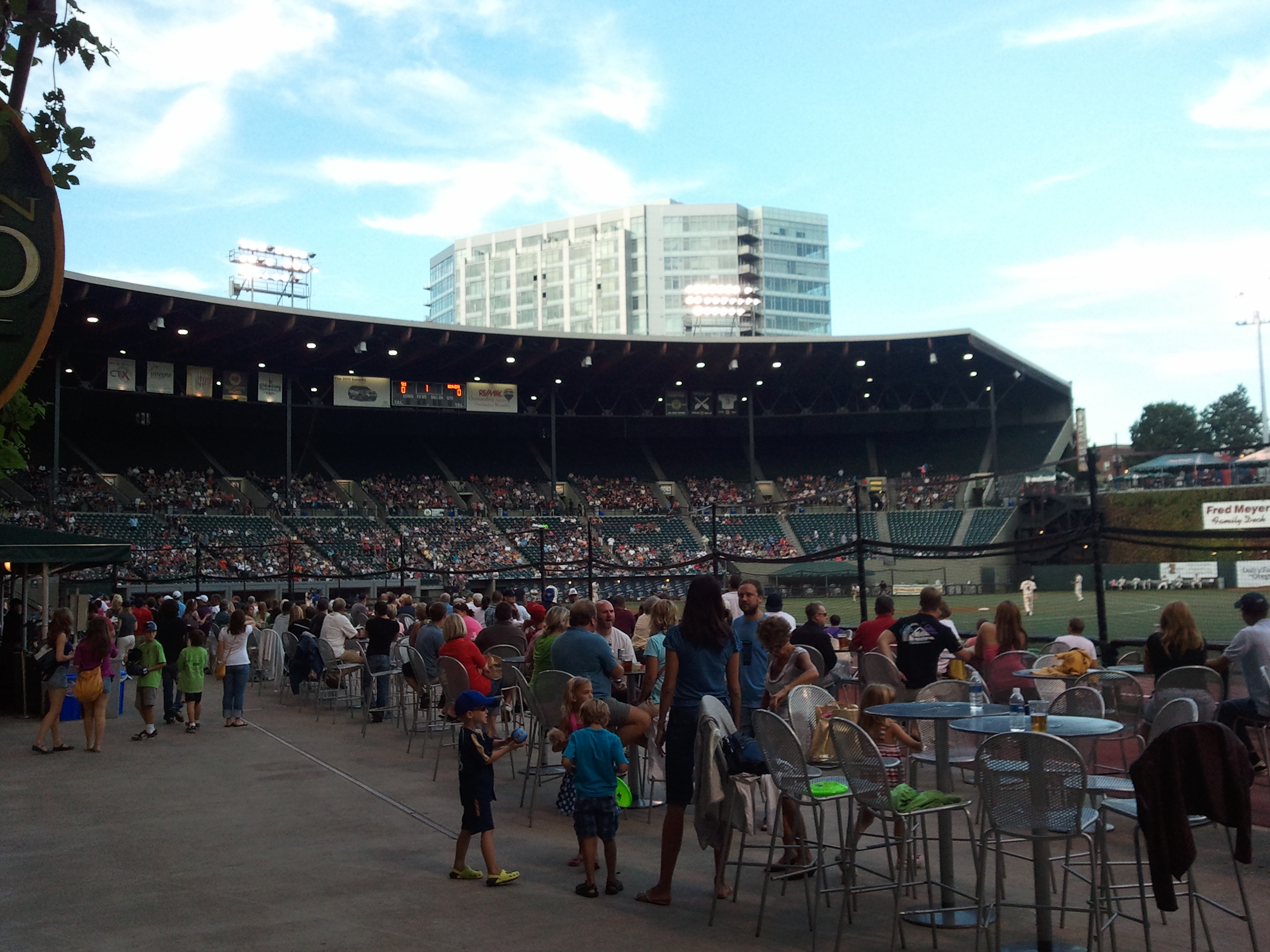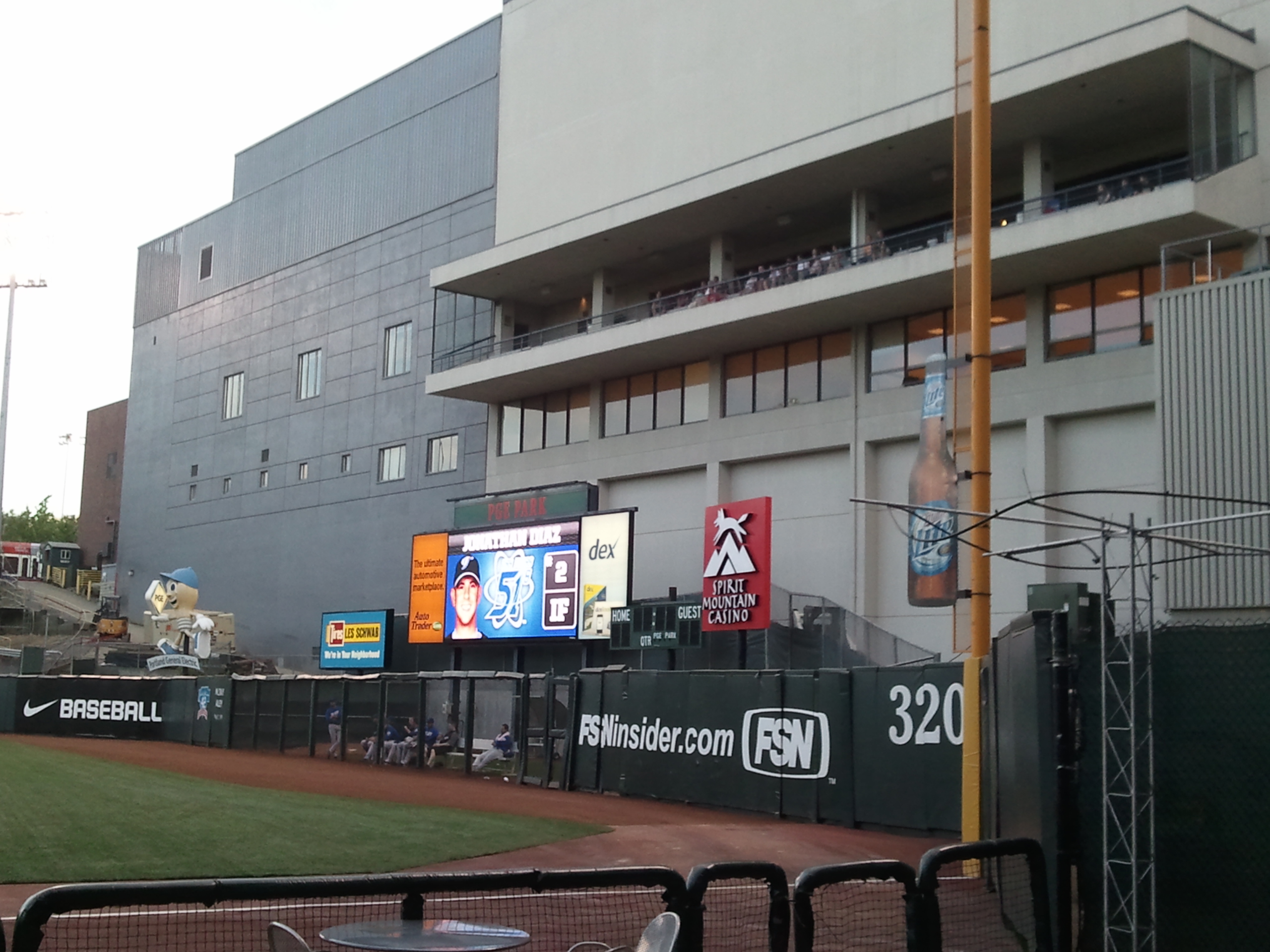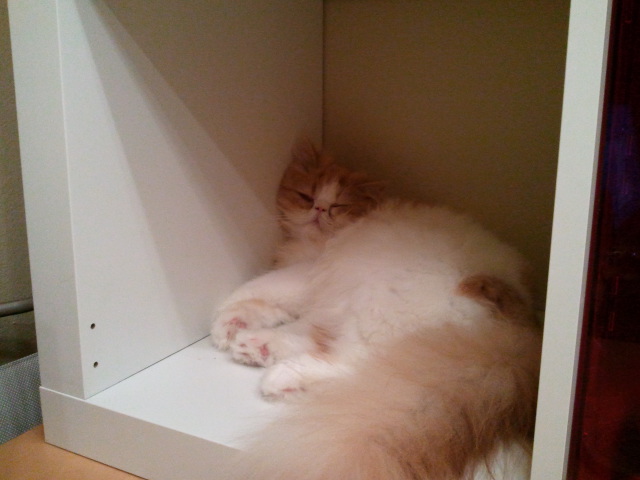 Video Action:
The Verdict:
The Samsung Fascinate doesn't disappoint in look and feel, but the custom OS skin, lack of Google experience apps and Android 2.1 are a pretty substantial turn-off at this point.  We understand that the phone will get Android 2.2 someday, but until then we're not ready to adopt our new Verizon Android relative.  Like I said, the phone doesn't disappoint in some aspects, and it will surely fit the niche of users looking for something slightly different to that which accompanies the "Droid" name.  And while I'm not about to call this device anything less than a winner, I'm just not ready to put it up there with the Droid X or Incredible.  It has an amazing screen and specs to put many phones to shame, but it's just not ready to play with the big dogs until it gets one major OS update, a Bing removal and a LauncherPro installation.
And stay tuned later this week for the Droid 2 vs. Droid X battle!