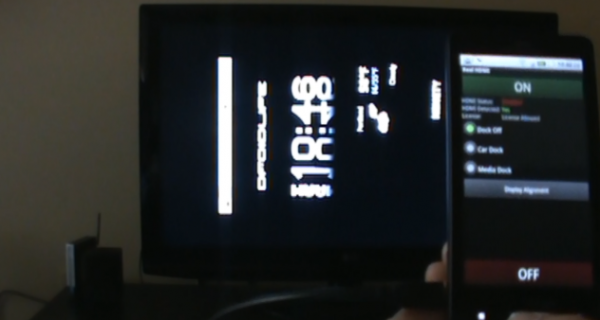 Time to take your Droid X and use it's HDMI out feature the way it was meant to be used through Real HDMI.  From developer Gman comes the first app which allows you to hook up your DX, see the display simultaneously on your TV and take full advantage of its awesomeness.
There are a few limitations, but remember that this is brand new and will continue to get better through time.  If you have a Droid X, this is definitely worth your money.
Video Action:
In Market for $1.99.
Full support thread at source link below.
Download:
Source:  Droid X Forums
Cheers Dave!