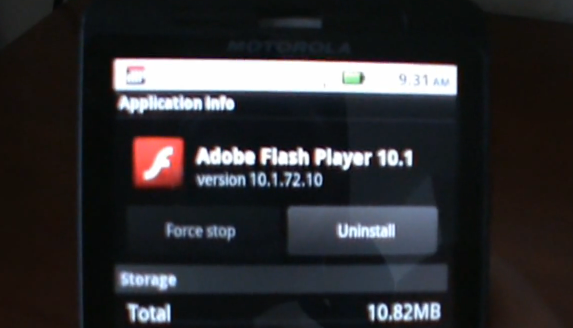 If you downloaded the leaked Android 2.2 update for the Droid X earlier, then we want to be sure you know that it comes pre-loaded with official Flash 10.1.  Yep, you can now watch Youtube videos in browser, play the thousands of Flash games in the wild, and tell your i*hone friends that they are inferior to you.  This runs just as good as it did with Froyo on the Incredible meaning, it's awesome.
Video Action…
More to come!
______________________
Some of our best videos.