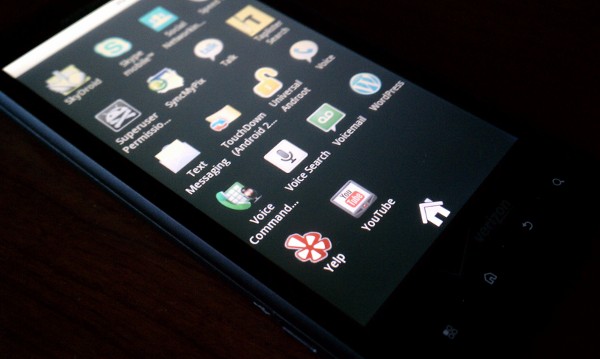 Universal Androot is one of the newer 1-click methods to rooting a whole lineup of devices and one of them happens to be the Droid X.  We had been holding out a little on posting this until there were methods available for creating backups using something like Clockwork Recovery and since Koush just released that option, it was time.  This is also great timing for the 2.2 ROM that is supposed to be released today…
*Note 1* – THIS NEEDS TO BE DONE BEFORE UPDATING TO ANDROID 2.2.  THIS METHOD DOES NOT CURRENTLY WORK ON DROID X FROYO.
Instructions…
*Warning* – Just a reminder that rooting VOIDS your warranty and could potentially do permanent damage to your device.  This is not a recommended practice and you do so at your own risk.
1.  Download and install Universal Androot to your Droid X:  Download Link (alt link)
2.  Open it and tap the "Root :-)" button.
3.  Your phone will now run through a series of commands.
4.  When it finishes, it will tell you that you are rooted.
5.  Reboot your phone and BAM!  Rooted Droid X.
Let us know if you run into any issues!
Unrooting and backup instructions plus Droid X 2.2 ROM on the way!
Source files:  Universal Androot
Cheers Wade!