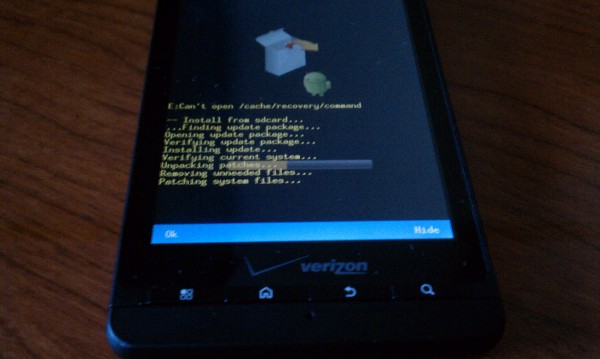 If you were running into the "logwrapper" issue when trying to install the leaked Android 2.2 update for the Droid X earlier, we apparently now have a fix.  The issues seems to be stemming from Clockwork Recovery's DX Bootstrap and can be fixed with a few file removals and edits…
*Note 1* – I have not attempted this method, but have been told by 2 reliable testers that it works.
Instructions:
-Open Root Explorer
-Go to the System folder
-Go to the Bin folder
-Tap the button in the upper right corner to mount RW (This lets you edit files in there)
-Scroll down and find the file called hijack, long press and delete it.
-Scroll down to the file named logwrapper, longpress and delete it.
-Directly underneath that is a file named logwrapper.bin, long press and RENAME it to just logwrapper (so take off the .bin at the end)
-Tap the button in the upper right to mount as RO again
-Reboot into recovery and apply the update!
Have fun!  Instructions for installing Froyo here.
Via:  MyDroidWorld
Cheers Brandon!