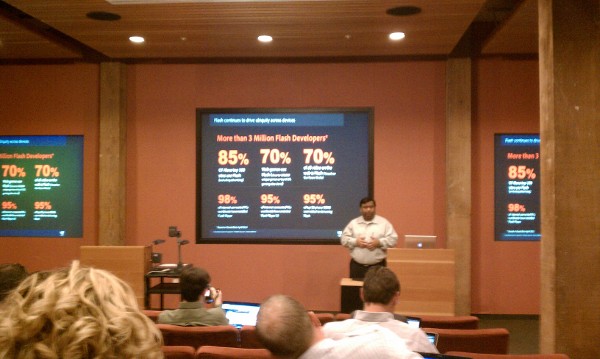 And we're here at Adobe HQ.  Updates and goodies on the way…
9:37AM – First up is a Flash 10.1 overview/intro from Anup:
Current devices…

-Nexus One, HTC Desire, HTC EVO, and DROID 2.

On future delivery to devices…

-OTA updates:  content triggered downloads, system software updates, and via on-device app catalogs (Android Market).

-Ship pre-installed like on Droid 2
Adobe AIR overview/intro…

-Support for Android is coming in Q4 2010.

-No word just yet on how it will be introduced.
Digital Video and TV Delivery overview/intro:

-Delivery:  HD video and allow playback of online content through your television.

-Gaming:  Bringing Flash games to TVs.
10:05:AM  – Paul Betlem Director of Flash Player…
Release Goals/Focus:

-Performance and battery life

-Usability and user experience

-Existing content compatibility

-Deliver new capabilities

-Partner collboaration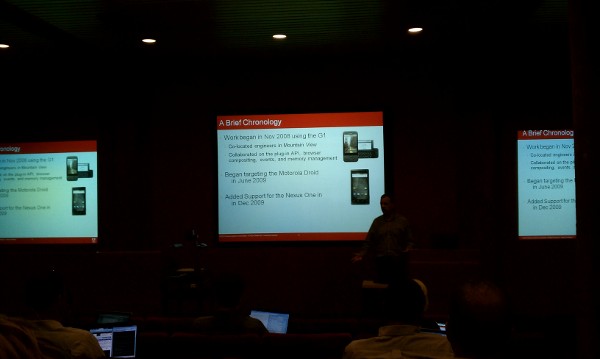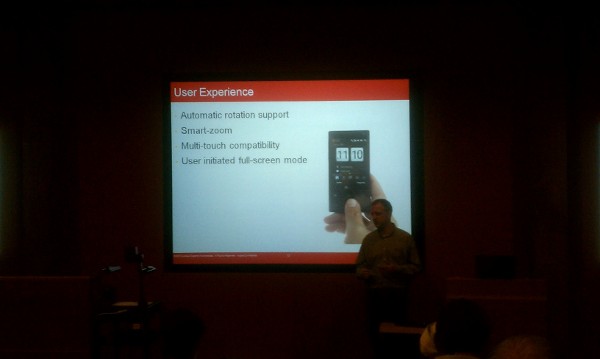 The Flash device lineup.  Who has it and who will get it…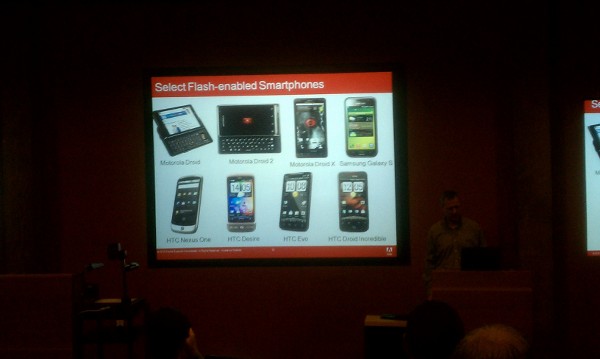 How about Flash on the Droid tablet in 3D?  It's under consideration…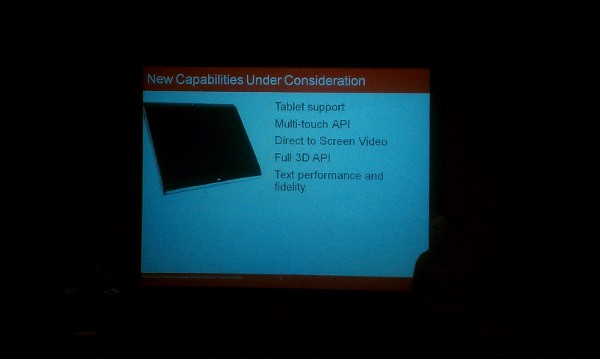 10:55AM – Adobe AIR for Android now by Aaron Filner…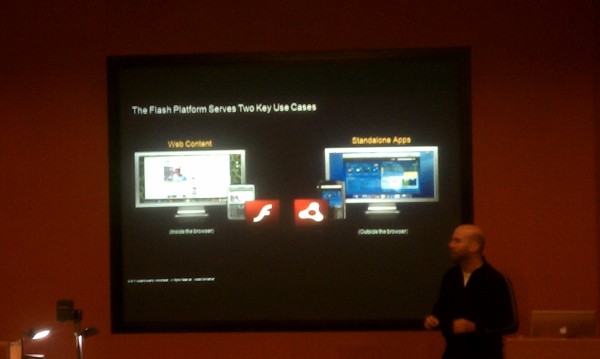 -DEMO TIME!

-Aaron just demo'd Youtube, a game called Meteor and FITC event apps for AIR.  So clean, so much potential.

-How AIR works with Flash, deployment as applications, features and requirements, and rollout…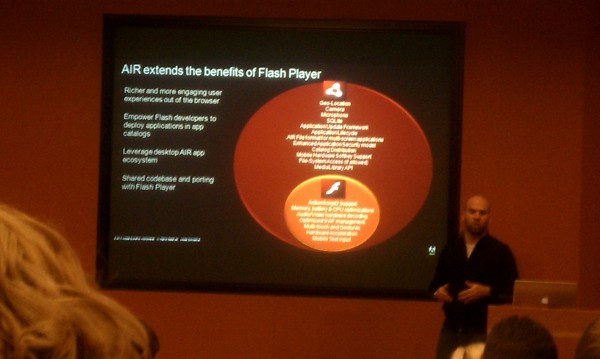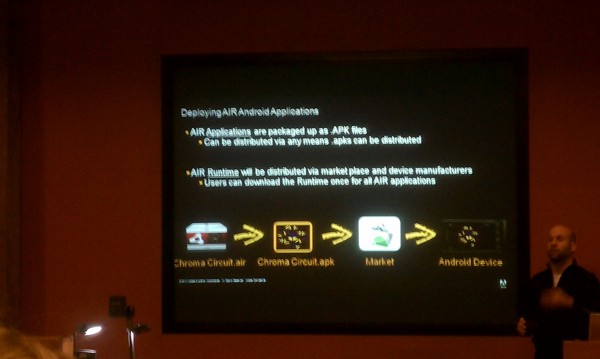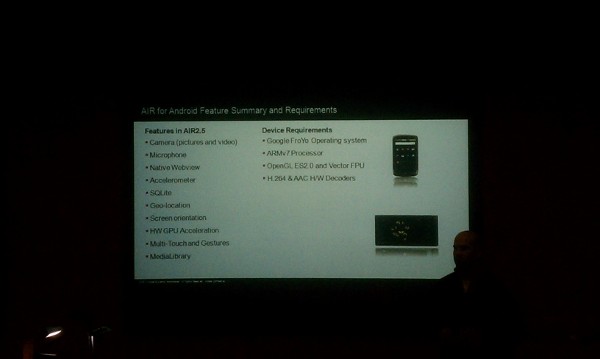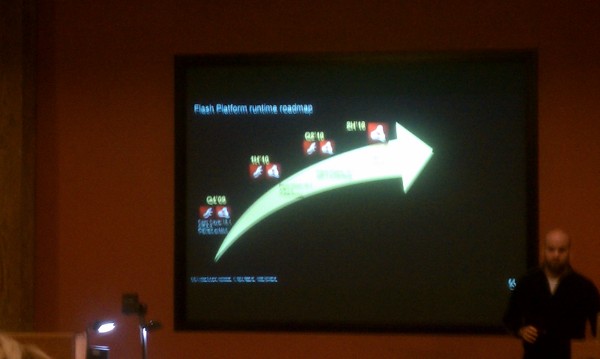 11:41AM – NJ talking Flex Mobile and Flash Builder…
The rundown on Flex…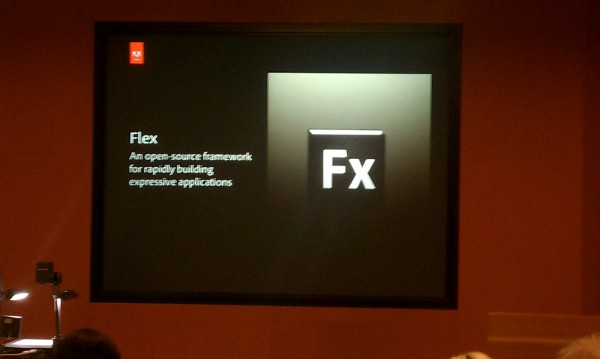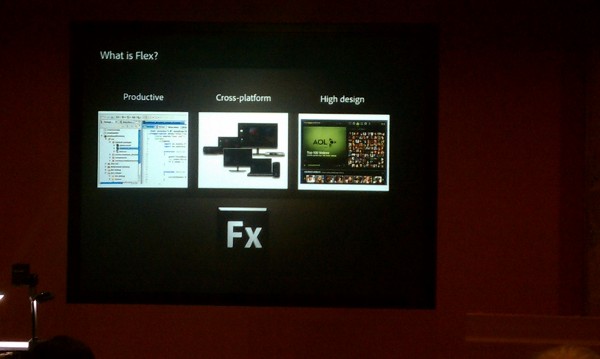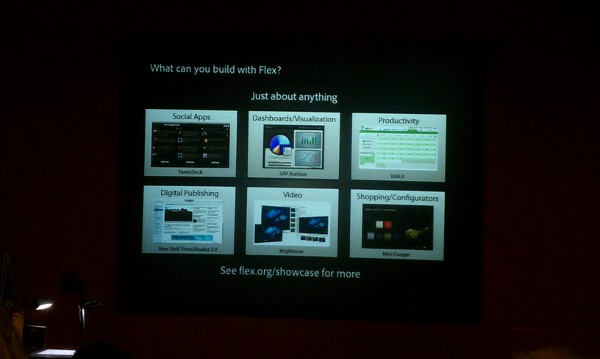 The rundown on Flash Builder…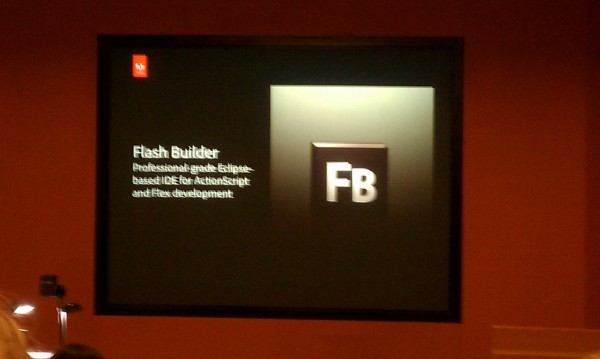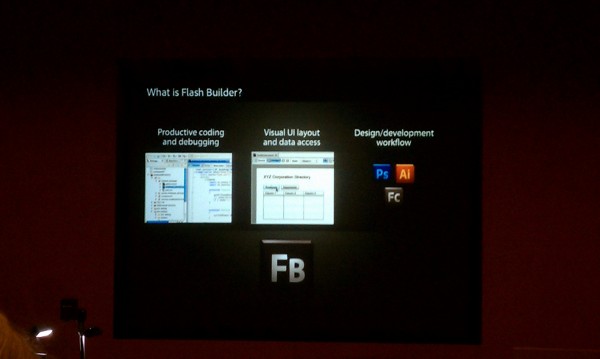 LUNCH.  Check out our second half post coming this evening!
…