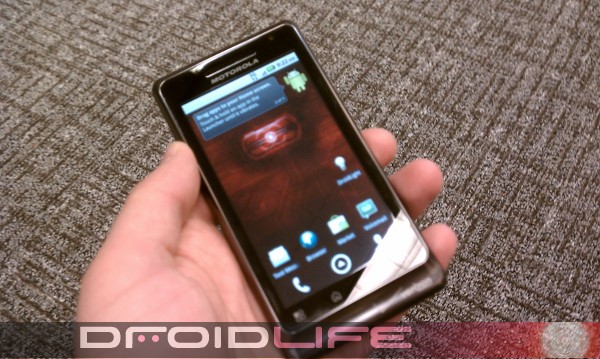 Not exactly the post we were looking to write just 4 days after the Droid 2 was released, but there are some rumored signal issues that we unfortunately can't confirm ourselves.  Almost all of the review models that were sent to MobileCrunch and Engadget reportedly experienced varying signal strength without even touching the device.  Is this the next antennagate?  Let's not go there.  Since we'll assume that the design is likely not the problem, then a software issue could provide a fix.  Do we know when or if that could happen though?  We have no idea.
I guess what we really need to know, is if you, the reader are experiencing anything.
Anyone pick up a D2 last week?  How is your signal strength?  Any dropped calls?
Via:  MobileCrunch, Engadget
Cheers acidburn!