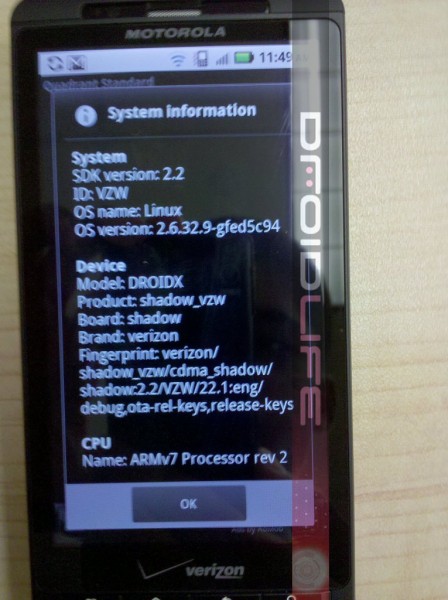 If you want a Droid X running Android 2.2, just head over to eBay.  Apparently that's where one of our readers picked up his brand new 4.3″ beast which is running the frozen treat we're still hoping arrives on all devices next week.
In the gallery below we've got a shot of "apps to SD", the System Info and Settings pages, plus the "About" screen.  Need more proof than that?  Oh yeah, Flash is installed.
This is likely a test build, but still nice to see.  If testers are selling their devices running Froyo on eBay, I'd guess we are getting close to release right?
Gallery:
On semi-disappointing/confusing note, he was able to send us Quadrant benchmarks and you won't be impressed.  In fact, he ran it twice and both came in well below the numbers you get on a stock 2.1 DX…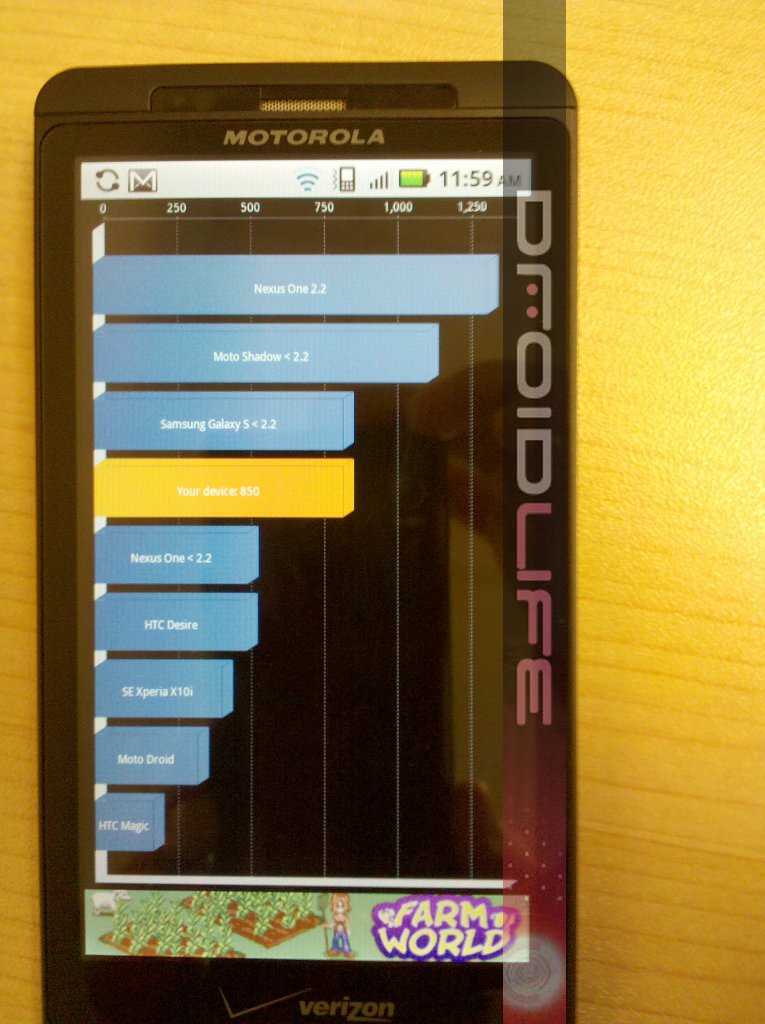 And maybe I should have said that these would start showing up on an hourly basis.