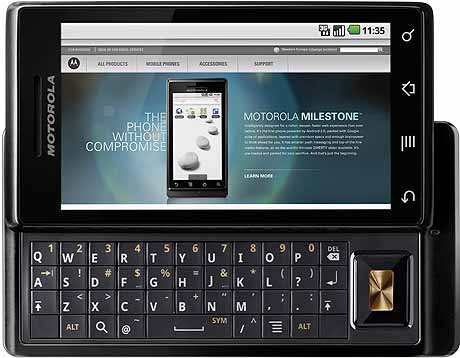 All of the hard work that has been put into cracking the Motorola Milestone over the last 7 months or so is starting to pay off.  While I don't completely understand "second boots" and the entire process the devs of this community are using at this time, they have definitely figured out a way to get the FRF91 Froyo build onto this locked down Moto device.  The port also seems to work flawlessly aside from a little camera malfunctioning.
This is great news for the Milestone community just a week or so after hearing from Moto that the decision to update to Android 2.2 had not been made yet.  Now you have an option!  Not bad right?
Video action…
And here's me looking at you Birdman.  How's that Droid X work coming?  (smiley!)
Source:  ModMyMobile
Cheers John!