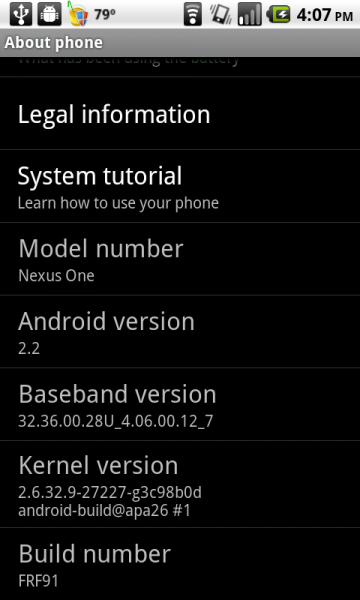 Weighing in at a whopping 909KB, we have another Nexus One OTA update flying around.  This time we get build FRF91 and will update anyone running the FRF85B build for the N1 that came out just 3 days ago.
Still no word one what this minor update is fixing, but feel free to update your phone if you haven't been prompted yet.
*DO NOT INSTALL THIS ON A MOTOROLA DROID.  DON'T ASK.  DON'T TRY.
Download the update from Google here.
Image: XDA Forums